** 2017 CTWS Spring Membership Exhibit **
McLennan Community College - Waco, Texas
Medals of Merit Winners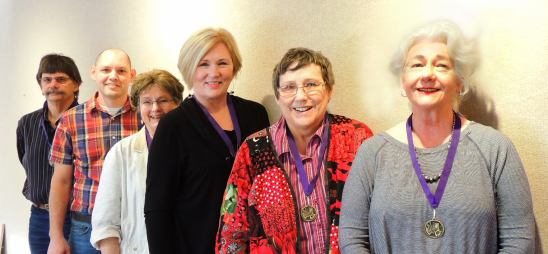 Medal Winners with Jeremy Newton

Right to Left: AnnPatton, Carol Carter, Sandy Sadler, Judy Franklin, Jeremy Newton, Greg Blancett

Jeremy Newton critqued the exhibit with wonderful comments and gave out printed critique of each painting.

** 2017 CTWS Fall Membership Exhibit **
McLennan Community College - Waco, Texas
Medals of Merit Winner's *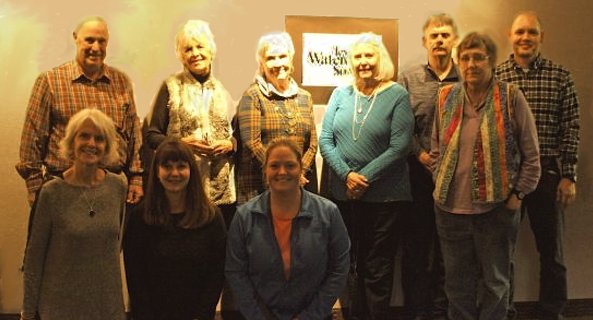 Left to Right, Top Row: Tom Scott *, Donna Swartz, Barbara Moore, Kathi Crump *, Greg Blancett, Carol Carter, Jeremy Newton,
Bottom Row: Marsha Ivey *, Jamie Valigura *, Sarah Pick *
Group of attending artists enjoyed Mr. Jeremy Newton's style of critique. Great show for all the artists and CTWS.